Best Limo LLC in Seattle, WA 206-203-6390


Best Limo LLC in Seattle, WA 206-203-6390

24 Roy Street

Seattle, WA 98109

206-203-6390

[email protected]












Welcome



Established in 2002, Seattle's Limos & Seattle Towncars is one of the most elite providers in the transportation field today! We take pride in providing extraordinary service and going beyond our clients greatest expectations.



We ensure that all of our clients needs are met and surpassed, and we believe that in order to fulfill expectations, we must deliver only the finest fleet of vehicles and limo service. This level of expertise has allowed us to build a repetitive and long-lasting relationship with our clients.



Another great advantage of utilizing Seattle Limo & Seattle Towncar, is that there is no waiting, and we always provides front door service regardless of the Weather. Seattle is known for it's refreshing rain, and nothing is worse than having to walk a block in the rain to an important business meeting.



Highest Standard of Quality - We offer the highest standard of quality transportation to private parties as we would to corporate, government and Fortune 500 companies. Your night will be one to remember!



Open 24 Hours a Day, 7 Days a Week - Seattle's Best Limos & Towncars reservations are open 24 hours a day, 7 days a week. Our drivers undergo extensive training and have full knowledge of our service areas.



Customer Service - Our friendly customer service representatives will take time to assist you in planning

every detail of your event. Contact us for quotes today!





SERVICES



Special Events

From birthdays to nights out on the town, be the life of the party and treat yourself to a luxurious ride.



Airport Pickup

Avoid timely traffic and the hassle of finding long-term parking and fees. We'll drop you off directly in front of your terminal on time for your flight.



Weddings

Everyone deserves to be pampered on their wedding day. Don't worry about traffic when you have other things to worry about



Graduations

Arrive to and from your graduation day in style! Get a group of friends and enjoy your special day





About Seattle's Best Limo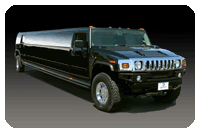 Experience the ultimate in luxury sedan services, and value with Seattle's Best Limos & Towncars. In business since 2002, we have established an excellent selection of sedans for you to choose from so that you can get to your location in comfort and style. All of our drivers are professionally trained and always dedicated to making your experience the best it can possibly be. Seattle's Best Limo specializes in airport and corporate transportation to accommodate the many requirements of today's business executive.



Our "attention to detail" gives you confidence that your transportation requirements will always be met. Our professionally trained chauffeurs provide a level of unmatched service to our client. Contact Seattle's Best Limo for sedan services including airport, executive, and corporate transportation for Seattle and the entire state of Washington.



SEATTLE BEST LIMO FLEET



Luxury Sedans

Selected for comfort and style, Seattle's Best Limos & Towncar features the Lincoln Town Car.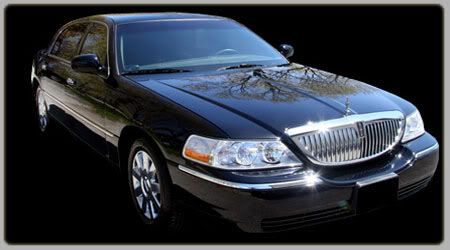 * » Black with Black leather interior

* » AM/FM/CD Stereo

* » Rear controls for AC/radio and seats

* » Tinted Windows

* » Ample legroom



Stretch Limousines

Lincoln limousines are the choice of executives, celebrities and dignitaries for decades. We offer the latest models with all the options

for your comfort.








* » Black with Black leather interior

* » AM/FM/CD

* » StereoTV/VCR/DVD

* » Dual AC

* » Tinted Windows

* » Lighted Bar

* » Privacy Divider

* » Plasma Tv's

* » Fiber Optic Lights Ceiling Lights

* » Touch Screen Rear Controls.

* » 6 -10 Seater Versions



Chrysler 300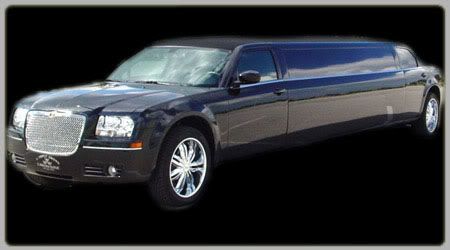 * » AM/FM/CD/STEREO Surround Sound

* » Plasma TV's Dual DVD

* » Dual AC

* » Lighted Bar

* » Privacy Divider

* » Ceiling Lights Fiber Optic Lights Floor Lights Touch Screen Rear Controls

* » 10-12 Seater Versions



Stretch SUV Escalade








* » Black or White Exterior

* » AM/FM/CD/STEREO

* » Plasma TV's

* » Dual DVD

* » Dual AC

* » Lighted Bar

* » Privacy Divider

* » Ceiling Lights

* » Fiber OptiLights

* » Strobe Lights

* » Floor Lights

* » 14-22 Seater Versions



Stretch Hummer








* » Black Or White Exterior

*» AM/FM/CD/STEREO

* » Multiple Plasma TV's

* » Dual DVD

* » Dual AC Lighted Bar

* » Privacy Divider

* » Ceiling Lights

* » Fiber Optic Lights

* » Strobe Lights

* » Floor Lights

* » Touch Screen Rear Control Pannel

* » 16-24 Seater Versions



Sport Utility Vehicle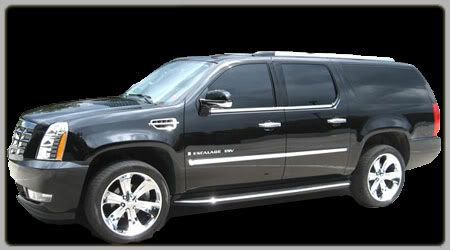 * » Black On Black/Tan Leather

* » AM/FM/CD/STEREO

* » DVD Player

* » Rear Heated Seats

* » Tinted Windows

* » Rear Climate/Audio/Video Controls

* » ESV Version For Extra Luggage

* » 6 Seater Version



26 Passenger Party Bus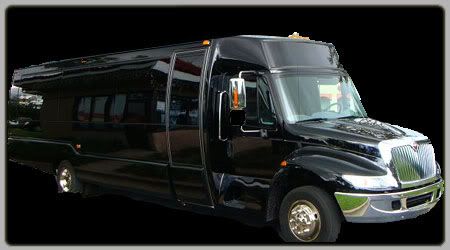 * » Black Exterior w/ Rear Luggage

* » Electric Privacy Door

* » Intercom Phones

* » Dome Lights L E D Accent Lights

* » 42" Flat Screen TV & 27" Flat Screen TV Stereo

* » CD Player, DVD, MP3, Surround Sound System

* » 3 Ice Chests (300 Can Capacity)

* » Champagne Wells

* » Crystal & Coffee Service

* » Coat Closet

* » Trash & Tissue Holders

* » Multiple 12 Volt Plug Ins

* » Brushed Aluminum Ceiling and Window Trim Black Leather & Ostrich Perimeter Seating w/ Fiber Optic Trim.



Executive Vans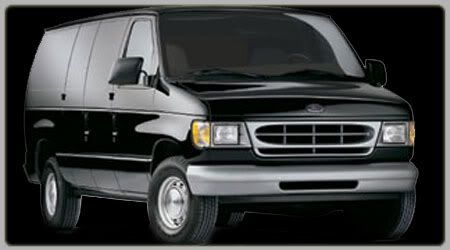 * » Black On Black/Gray Interior

* » Tinted windows

* » AM/FM/CD/STEREO

* » Reading Lights

* » Rear AC/HeatControls

* » Individual Air Vents

* » 10-13 Seater Versions