Hummer Limo in Atlanta, GA 404-239-2670
Hummer Limo Services and Rentals!



We at Hummer Atlanta Limousines continue to strive to provide one of a kind Limousines to our customers. If you are paying to make a statement why not say it the loudest. We now have Georgia's First H2 SUT Atlanta Limo, and a 8 passenger Chrysler 300c if you have a smaller group but still require the BEST. What a great Atlanta Limos for a GEORGIA or Falcons Game.



We Thank You Atlanta and Surrounding area's for your continued business and support. We were the first SUV Atlanta Limo company in the world and you have helped us to remain on top for 10 years. We will continue to listen to your needs and wants and do our best to provide them to you. Our continued advancements in our Limos and service will prove out appreciation and commitment to you.



Thank You,



George Etheredge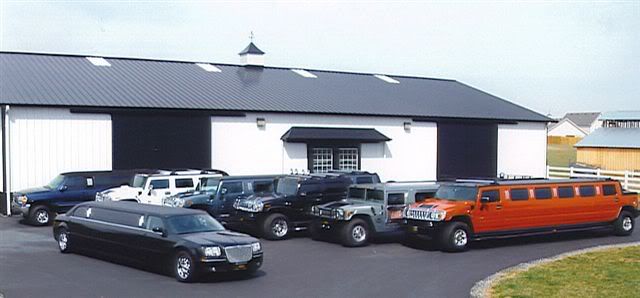 We are proud to introduce the Latest addition to out Fleet. We will have the First and One of A Kind 2005 H2 SUT Stretch Limo.



Some Features:



* Color _ Stealth Gray

* Interior - Ebony Leather

* 4 TV's - 15" Flat Screens

* CD and DVD players

* High Output Stereo with surround sound

* Strobe and Laser Lights

* Fiber Optic Lighting with 6 colors

* Wave style Seating with Animal Print Accent

* Lighted Disco Floor





Welcome to the Original Hummer Atlanta Limo Company founder by George Etheredge. We are a full service Hummer Rental, Sales and Promotion company. Hummer Atlanta limos services, rental and sales is based Atlanta Georgia but we service the whole continental USA.






HUMMER LIMO FEATURES




12-14 Hummer Passengers and all Steel and Aluminum Construction

Crystal Serving Ware plus a Sink with 12 Gallon Limo Water Tank

Flush Mounted Overhead Limo Control Console with 2 TVs and VCRs

Leather Hummer Seats Dimming Mood Light System (Fiber Optics)

Hummer Intercom system and Thermostatically Controlled Cooling Fans

Dual Self Draining Limo Ice Compartments with Mirrored Back Panels

High Gloss Polycarbonate Limo Bar, Power Privacy and Glass Partitions

Dual Rear Controlled Air Conditioning and Heating Turbo Diesel (this Limo can be idle for hours with A/C and stereo on)



Advertising Your Corporate Image with New Hummer Shrink Wrapping Technology
Hummer Limo presents a Stretched Denali