REAL LOCAL WEDDINGS
August 2010 in hastings, mn
Ceremony at St Elizabeth Ann Seton Church

"Wonderful place to get married!"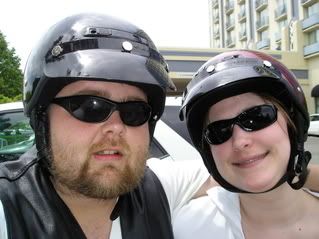 August 2008 in Fort Snelling, MN
Ceremony at Fort Snelling Memorial Chapel
Reception at Fort Snelling Club

"The wedding was perfect!!! We had beautiful almost fall-like weather, a..."
January 2009 in Saint Paul, MN
Reception at W.A. Frost & Company

"Our wedding had no hitches; due in part to our photographer (Ling Photog..."
August 2010 in Woodbury, mn
Ceremony at Woodbury Lutheran Church
Reception at Indian Hills Golf Club

"We chose Woodbury because that is where our chuch is (Woodbury Lutheran). There are so many great reception options ..."
October 2011 in New Trier, MN
Ceremony at Church of Saint Mary's
Reception at KC Hall

"Our wedding was amazing, it was truly a budget wedding in October. We we..."
August 2010 in 2075 70th Street East Inver Grove Heights, MN
"Our wedding was a blast! We couldn't have planned it better or had a be..."
May 2008 in St. Paul, MN
Ceremony at Marjorie McNeely Conservatory
Reception at Como Park Zoo & Conservatory

"Our wedding was amazing! The conservatory was beautiful and we got lucky..."
December 2008 in Minneapolis, MN
Ceremony at Nativity Lutheran Church
Reception at Tartan Park

November 2008 in St. Paul, MN
Ceremony at Temple of Aaron
Reception at St. Paul Hotel

"Due to the fact that my daughter and her fiancee lived out-of-town, but the wedding was to be in St. Paul added a lit..."
July 2008 in Eagan, MN
Ceremony at Eagan Hills Church
Reception at Thomas Lake Park

"With a short engagement and a small budget, renting out a park for the r..."