REAL LOCAL WEDDINGS
August 2009 in Minneapolis, Minnesota
Ceremony at Christ Presbyterian Church
Reception at Minnesota History Center

"Great day - would highly recommend all vendors here. We used Wedding Ma..."
August 2010 in hastings, mn
Ceremony at St Elizabeth Ann Seton Church

"Wonderful place to get married!"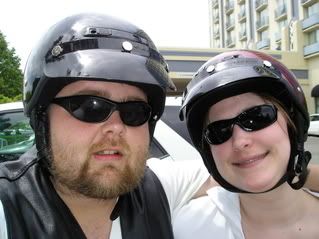 August 2008 in Fort Snelling, MN
Ceremony at Fort Snelling Memorial Chapel
Reception at Fort Snelling Club

"The wedding was perfect!!! We had beautiful almost fall-like weather, a..."
August 2010 in Woodbury, mn
Ceremony at Woodbury Lutheran Church
Reception at Indian Hills Golf Club

"We chose Woodbury because that is where our chuch is (Woodbury Lutheran). There are so many great reception options ..."
August 2010 in 2075 70th Street East Inver Grove Heights, MN
"Our wedding was a blast! We couldn't have planned it better or had a be..."
August 2009 in st paul MN
Ceremony at Como Park Conservatory
Reception at Como Park Conservatory

"I think our wedding was just right for us! We wanted it to be small simple and some place prety!"
August 2009 in Crystal, MN
Ceremony at St. Raphael's Catholic Church
Reception at Tartan Park Clubhouse

August 2007 in dellwood, mn
"The wedding was wonderful! We had quite a distance b/t the wedding and the reception and the Wedding Mapper was a gre..."
August 2007 in Hastings, MN
Ceremony at The Botnen Residence
Reception at Hastings Country Club

August 2010 in Saint Paul, MN
Ceremony at Minnesota History Center
Reception at Minnesota Historical Society: Minnesota History Center