REAL LOCAL WEDDINGS
April 2010 in Lafayette LA
Ceremony at St Barnabas Episcopal Church
Reception at University of Louisiana at Lafayette: University Art Museum

"Our wedding was just what we had imagined. Our friends, family, and ven..."
December 2009 in Lafayette, La
Reception at River Oaks Catering

"Our wedding was great! Getting married in Lafayette was fun by convenien..."
May 2010 in Lafayette, LA
Ceremony at Acadiana Center for the Arts
Reception at Acadiana Arts Council

"Our wedding day was like a dream, It couldn't have been any better. It m..."
February 2010 in LAFAYETTE, LA
Ceremony at Sunny Meade
Reception at Sunny Meade

"The facility was fine, but the DJ is a sham. Shane Primeaux was a COMPLETE disappointment and RUINED our wedding!! He..."
June 2009 in Lafayette, LA
Ceremony at Academy of the Sacred Heart Chapel
Reception at River Oaks Catering

March 2009 in lafayette, la
Ceremony at The New Hope Chapel at Acadian Village
Reception at Bisbano's Cellar Door

June 2007 in Lafayette, LA
Ceremony at First Baptist Church

October 2010 in Lafayette, LA
Ceremony at Saint Pius X Catholic Church
Reception at Ruby's Restaurant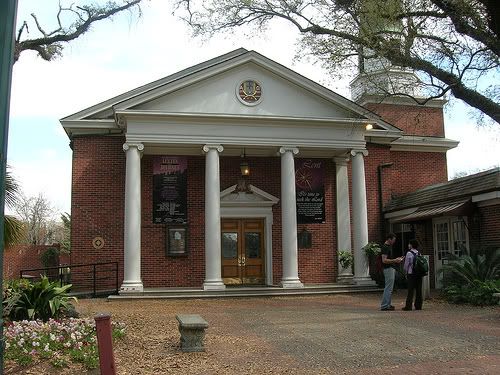 August 2009 in Lafayette, LA
Ceremony at Our Lady of Wisdom Catholic Church
Reception at City Club at River Ranch

November 2008 in Lafayette, LA
Ceremony at Magnolia Court
Reception at Magnolia Court