REAL LOCAL WEDDINGS
September 2009 in Tinley Park, IL
Ceremony at St. George Church
Reception at Dinolfo's

September 2007 in Dyer, IN
Ceremony at Meyer's Castle

"Our wedding was great! Getting married in Dyer, IN was really fun. Oh, and Wedding Mapper was a great resource to sh..."
October 2007 in Dyer, IN
Reception at Meyer's Castle

August 2008 in Schererville, IN
Ceremony at Saint Michael Church
Reception at Patrician Banquet Center

October 2010 in Calumet City, Il
Ceremony at Saint Andrew the Apostle Church
Reception at Halls of St George

May 2008 in Dyer, IN
Ceremony at Meyer's Castle

"We had the best time at our wedding. The location was perfect and we cou..."
May 2009 in Chicago, IL
Ceremony at Trinity Lutheran Church
Reception at Navy Pier's Crystal Gardens

"Ou wedding was spectacular. The weather in Chicago was very nice- sunny with a slight cool breeze. Perfect for all ..."
May 2010 in Chicago, IL
Ceremony at St. Christina's Catholic Church
Reception at Odyssey Country Club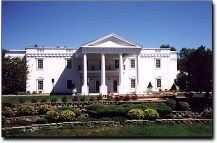 October 2007 in Alsip, IL
Ceremony at Chateau Bu-Sche
Reception at Chateau Bu-Sche'

October 2009 in Tinley Park, IL
Ceremony at St Julie Church
Reception at DiNolfo's Banquets